Testo 420 Balometer Flow Hood Review
Posted on: 16 March 2016
By:

Brady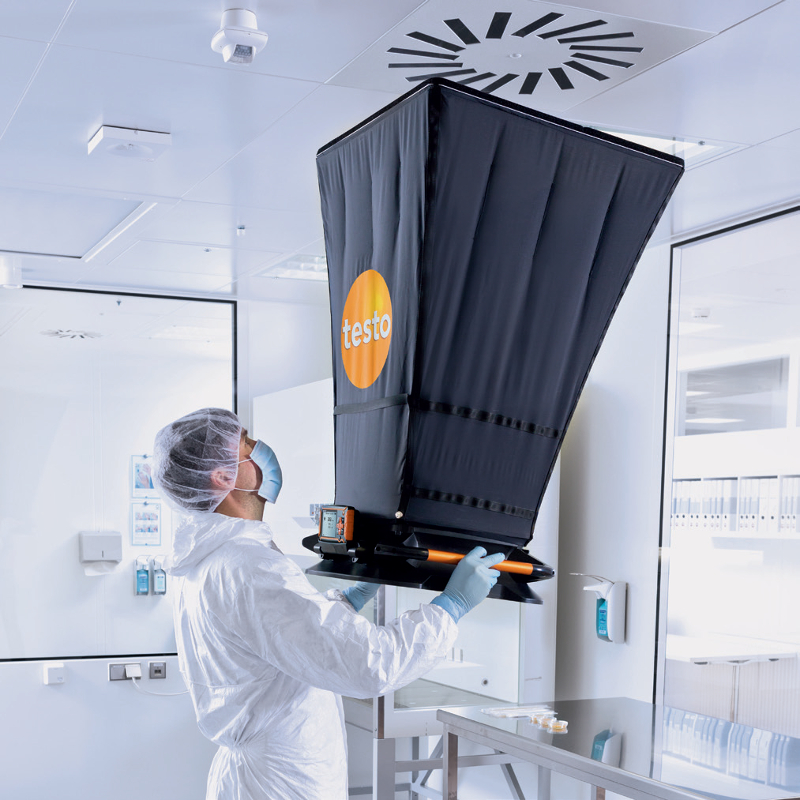 Hello everyone. Today we're going to take a look at an exciting new Testo testing device, the Testo 420 Balometer Flow Hood with Portable Soft Case. Testo has recently begun creating high-tech wireless-enabled devices that take much of the time, and nearly all the guesswork, out of HVAC work and this balancing instrument is leading the pack with innovative, lightweight design and a wide range of great new features.
The Testo 420 air flow hood comes standard with a 24" x 24" fabric flow hood for funneling airflow into the measurement matrix at the unit's base. The hood itself is designed with a pocketed flow straightener that directs air to the base and prevents back-flow and the resultant complications that can arise from back pressure in other flow hoods. Additionally, the Testo 420 balometer is one of the lightest balancing instruments on the market at about 6.2lbs. This makes it easy for one technician to operate the unit. Ease-of-use is further aided by an optional extendable stand that allows the user to place the flow hood under the airflow and work at a distance using the Bluetooth-enabled 420 and the associated smartphone or tablet application. Also, the Testo 420 features a detachable manometer with a large backlit display that can be used with tubing or pitot probes for more typical pressure measurements.
The Testo 420 capture hood has an airflow measurement range of 40 to 4000 m³/h and 2G internal memory for storing results. Testing results can also be finalized and sent on-site using the reporting feature of the free App or saved for later and transferred to PC via USB cable. The unit also can be used with a few other optional hood sizes for more versatility and comes packaged in a convenient rolling carrying case. Finally the Testo 420 balometer capture hood is available in two kits. One is the standard that is as detailed above and the second is a kit that is the same but includes a NIST certification for those working on government or insurance-backed contract jobs. Either way you go, the Testo 420 is a high-performance, high-tech balometer that will meet all your air-balancing needs.
For more information about this exciting new unit and great pricing, follow this link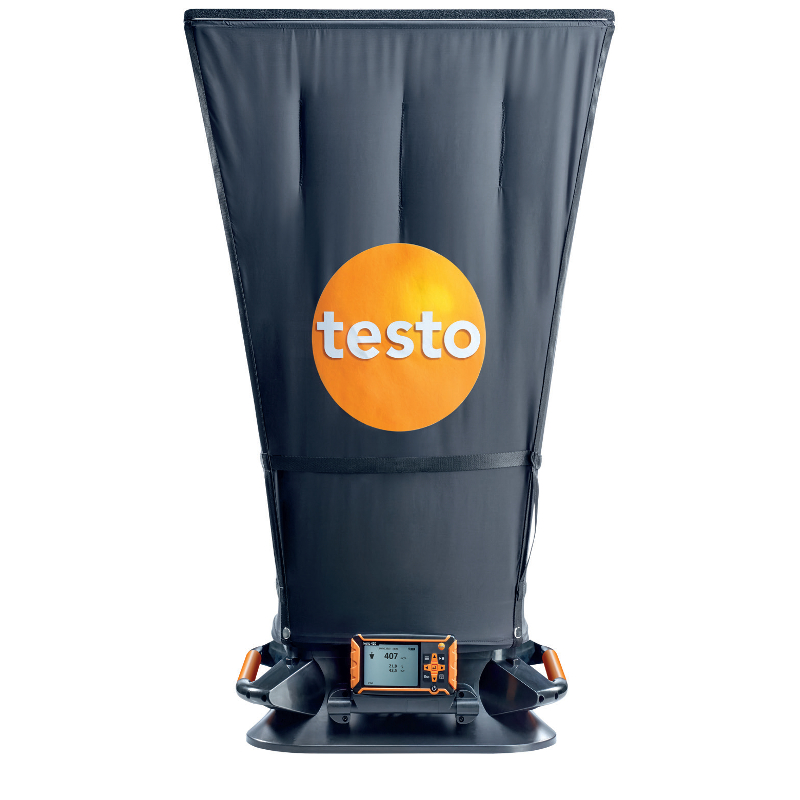 Any commentors have an opinion on the new wireless technology in HVAC testing?
Until next time.