Kanomax 6715 TABmaster Balometer Capture Hood Review
Posted on: 12 May 2015
By:

Brady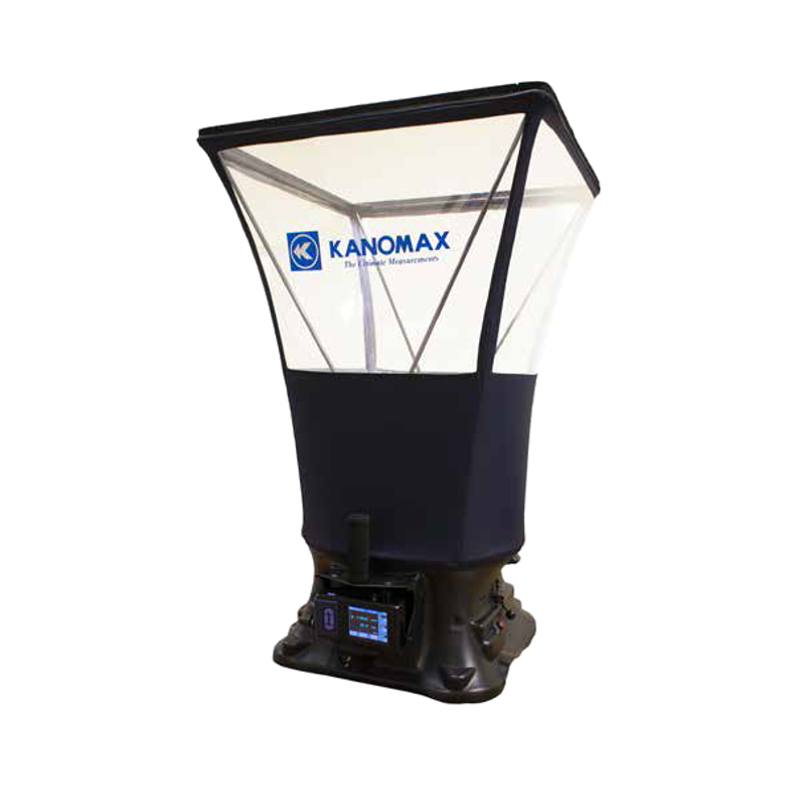 Greetings everyone. Today we are going to take a look at the exciting to capture hood from Kanomax – the Kanomax 6715 TABmaster Balometer Capture Hood. This unit has a lot of exciting features that make it an ideal choice for HVAC techs working in TAB (that's testing, adjusting, and balancing for the uninitiated).
First off, the most attractive feature of the Kanomax 6715 technology-wise is probably the addition of Bluetooth wireless. The unit features a detachable micro-manometer that also transmits data via Bluetooth to an Android mobile device. This allows two technicians to work in tandem, one taking measurements at the various vents and grills while the other views and records the data on the ground. This saves a great deal of time versus a single technician having to constantly check his readings and get up and down off his ladder. Additionally the data can be used for reporting and even shared from the device with a larger team or manager. The Kanomax 6715 Balometer is designed for a wide measurement range of 23 to 2530 cfm (40 to 4300 m3/h) and the screen displays airflow, temperature and humidity simultaneously. Multiple measurements can be stored under a single digital ID so it is super easy to keep track of all the readings for various jobs without mixing anything up. It is also compatible with 6 different hood sizes, making it ideal for work on almost any building even with varied duct sizes. Additionally the 6715 TABmaster is designed with back pressure and temperature compensation making one of the most accurate balancing systems on the market. Cap all this off with a super light weight of roughly 8 pounds and a convenient rolling carrying case and you are ready to hit the job running.
For more information about this exciting new unit and great pricing, follow this link. 
Anyone have any thoughts on the benefits of using a precision instrument like the Kanomax 6715 versus a typical HVAC Anemometer?
See you next time.