Flir TG165 Promotion - Imaging IR Thermometer
Posted on: 21 August 2015
By:

Grace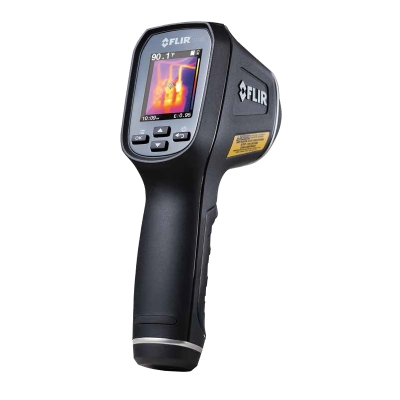 Flir TG165 Imaging IR Thermometer forever change the way you spot heat issues clearly. The TG165 identify heat patterns, measure temperature, and store images and data for reports. Flir TG165 gives you the advantage of thermal imaging to discover temperature issues you can't see with a typical spot meter. It is really a magical device suitable for HVAC technicians, electricians, car mechanics, maintenance, buliding contractors, home improvements enthusiast, and many more.
The Flir TG165 chief benefits are: Troubleshoot quickly, Target the right spot, See heat issues clearly,  Measure more accurately, Document your work with images, Delivers Job-site durablility, and is more affordable than ever. This poratble IR imaging thermometer features ergonomic design, and is simple to operate. The TG165 features True Thermal Detection, Tripod Mount, Dual Laser Pointers, and Store Images and Data.
What Customers Like About Flir TG165 Imaging IR Thermometer? The TG165 is  Ease to Use.
During FLIR Bonus Buys Promotion you can receive FREE: FLIR VP50 Voltage Detector/Flashlight or FLIR Meter Case. Offer valid through December 31, 2017. Find More Details and Redemption Form HERE.