Yellow Jacket AC Vacuum Pumps Review - HVAC Pumps Made in USA
Posted on: 18 May 2013
By:

Mark
Many HVAC techs still wonder if any vacuum pumps are made in USA.  The answer is YES.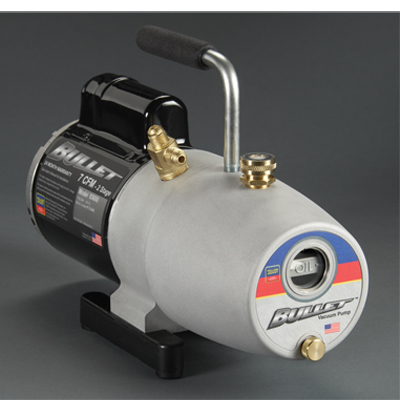 Yellow Jacket makes two different product series: SuperEvac and Bullet, and both types of vacuum pumps are made in USA.  SuperEvac comes in 4, 6, 8 and 11 CFM capacity, and it is a premium vacuum pump.
 If you are looking for the same great quality, but lower price check out Bullet series. Bullets series vacuum pumps come in 3, 5, and 7 CFM size.  Yellow Jacket  vacuum pump model 93600 is by far the most popular, 7CFM provides speed and deep vacuum. 
Any of Yellow Jacket vacuum pumps should last for years, providing you change oil often.