Supco LTH LOGiT Humidity and Temperature Data Logger Review
Posted on: 29 July 2014
By:

Brady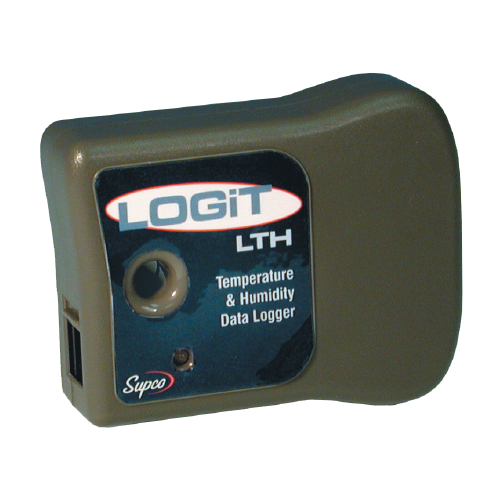 Greetings. We're going to have a look today at more dataloggers from Supco, particularly the Supco LTH LOGiT Humidity and Temperature Data Logger. This is an excellent deal for the features it includes, since the majority of dataloggers like this are going to cost over 3 or 4 hundred dollars for similar functionality.
This versatile logger measures temperature, humidity and dew point using internal sensor technology and also features a rugged tamperproof casing. The Supco LTH LOGiT can log up to 21,500 data points and has built-in visual alarms for user-defined over and under values.
The sample rate may be set at any interval between 1 second and 18 hours and you can use the included software to analyze data trends over time, making it excellent for identifying any irregularities in a system. Data points can be correlated with each other to determine relationships between temperature and humidity readings.
If you are looking to outfit a complete operation with dataloggers, the Supco LTH LOGiT is affordable enough for you to do so. For sale pricing and more product info, follow this link.
Until next time.